| | |
| --- | --- |
| | Made in the U.S.A. |
Contact/Mailing List Form
Use this form to add your name to our occasional mailing list,
to request that we send printed literature,
or to contact us with your comments and questions.
Privacy Statement


E-Z Spread 'n Lift's Web Site does not employ cookies, so the only information we will collect from you upon your visit is the information that you supply when you complete one of our forms, such as the one below, or the one you would see when you place an order.

E-Z Spread 'n Lift will not send any unsolicited e-mail, unless you check the box on one of the forms allowing us to keep you updated on new products, specials and promotions.

E-Z Spread 'n Lift will NEVER share ANY of your information with ANY third party (except our bank upon your credit card purchase)!






E-Z Spread N' Lift Industries
1815 Buck Road
Feasterville, PA 19053
Telephone: 215-322-2099
Fax: 215-322-1066
E-mail: sales@e-zspreadnlift.com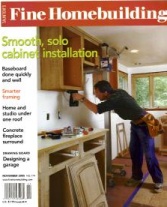 The E-Z Lift was
featured in the Nov.'05
issue of Fine Home
Building Magazine.


Home | E-Z Lift | E-Z TV Lift | E-Z Tool | Testimonials - E-Z Lift
Testimonials - TV Lift | Testimonials - Photo Gallery | Contact Form | Prices and Ordering


Content of these Web Pages is Copyright ©2012-2020 E-Z Spread N' Lift Industries
Written Permission is required prior to reproduction in whole or any part. All rights reserved.

Do you like the look and feel of this Web Site?
No-Nonsense Web Design is available at surprisingly reasonable rates from...
Art Glick dba Almost Heaven Electronics